GASPESIE NATIONAL PARK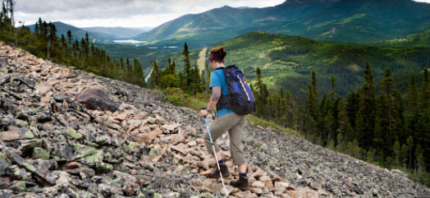 1981, route du Parc
Sainte-Anne-des-Monts (Québec)
T. 418 763-7494
An extensive network of trails makes it possible to discover the territory and reach the tundra of the summits. Visitors can learn more about the natural environment as part of the park warden's discovery activities.
GEOPARK OF PERCÉ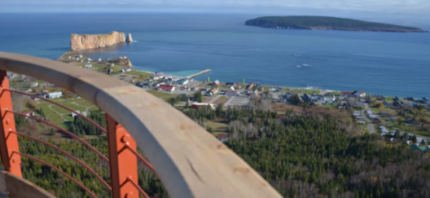 180, route 132 Ouest
Percé (Québec)
T. 418 782-5112
The new Geopark of Percé offers lovers of geology, adventure and strong emotions a unique opportunity to discover 500 million years.
NOVA LUMINA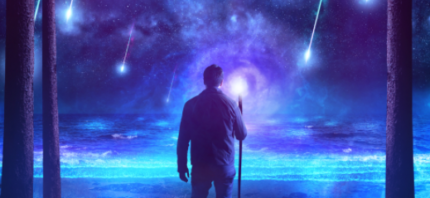 155, rue de la Plage
Chandler (Québec)
T. 581 361-0065
Under the starry sky of Chandler, the visitor is invited to discover a nocturnal course inspired by the encounter between the earth and the celestial vault.
EXCURSIONS L'OMIRLOU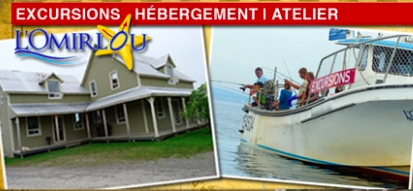 Quai de la rue Beaubassin
Bonaventure (Québec)
T. 418 534-2955
Experience the inshore fishing experience with a professional fisherman. Removal of lobster traps and crew maneuvers. Departure from Bonaventure Wharf, in the Gaspé Peninsula.
SALMON FISHING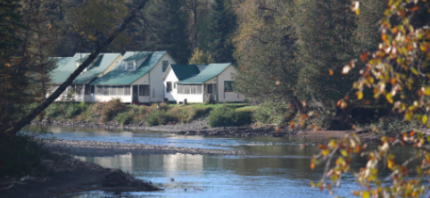 737, chemin St-Edgar
New Richmond (Québec)
T. 418 392-4105
http://zecpetitecascapedia.com/
Several fishing holes located near the chalet. Obtain your access rights from the Zec Petite-Cascapédia and you can walk to the river.
SENTIERS PÉDESTRES CARLETON-MARIA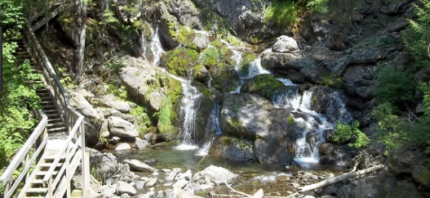 Clic on the link
below to see
the map of the trails
With a length of 30 km, the hicking trails offers magnificent views of the Baie-des-Chaleurs. Trails offer family-to-intermediate options.
GROTTE DE SAINT-ELZÉAR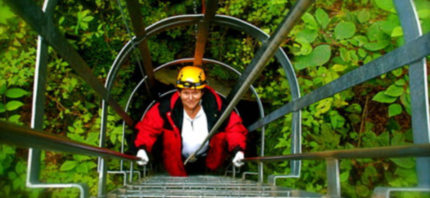 184, route de l'Église
Saint-Elzéar (Québec)
T. 418 534-3905
https://lagrotte.ca/Accueil.php
Guided tours of the cave, lasting 45 minutes in French or in English (Allow 3 hours in total for the transport, the footpath and the descent). Equipment provided.
ÉCOVOILE BAIE-DES-CHALEURS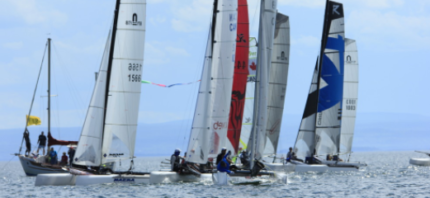 499, boulevard Perron
Carleton-sur-Mer  (Québec)
T. 418 364-7802
Situated on the site of the municipal beach of Carleton, Ecovoile offers a host of nautical activities: sailing courses, sea excursions and interpretation of the marine environment.
STATION TOURISTIQUE PIN ROUGE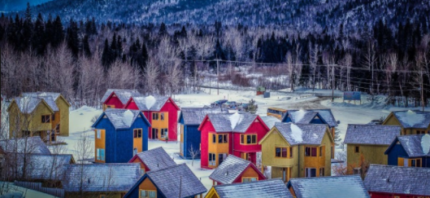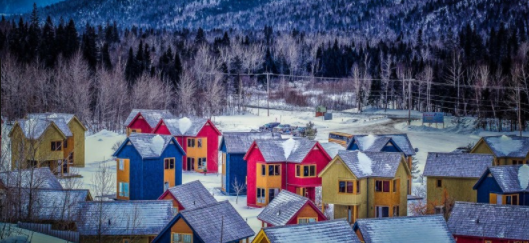 1250, chemin St-Edgar
New Richmond (Québec)
T. 418 392-5134
The tourist resort Pin Rouge is recognized as an exceptional site. Throughout the year, come relax, walk, ski, play, slip, eat, party, see a show and more.
Cime Aventures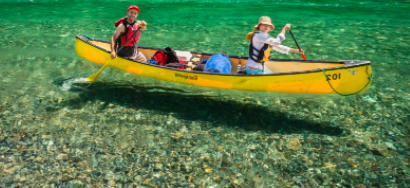 200 Athanas-Arsenault
Bonaventure (Québec)
T.1 800-790-2463
Cime Adventures offers river descents on the Bonaventure River. It is also a resort offering camping, teepees, ecolodges, chalets, restaurant, swimming pool and jacuzzis.