LE MALIN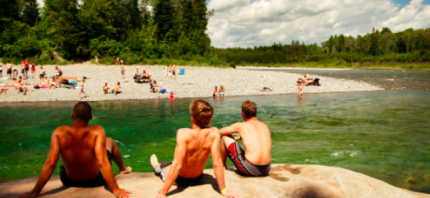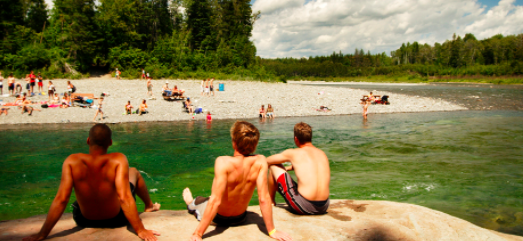 GPS coordinates :
48.097572
-65.467743
Le Malin is a site on the edge of a fast-flowing Bonaventure River, one of the clearest in the world. Nestled in the heart of the hinterland of Bonaventure, this paradisiacal corner is surrounded by a dense forest, sheltering you from the wind.
BONAVENTURE'S BEACH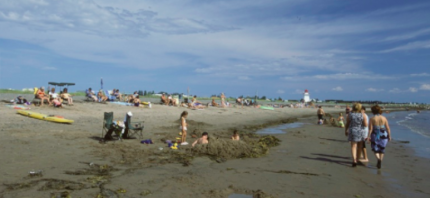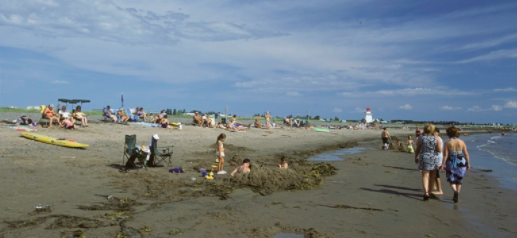 GPS coordinates :
48.040525
-65.487420
At low tide, we see a batten in the shape of a crescent moon that extends over several tens of meters. The animation of the marina, the fishing at the dock and the many encounters contribute to the attraction of this warm water beach.
CARLETON-SUR-MER MUNICIPAL BEACH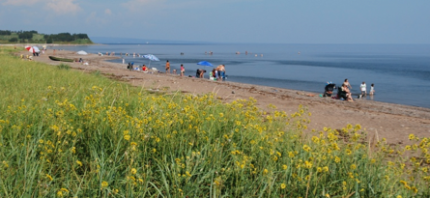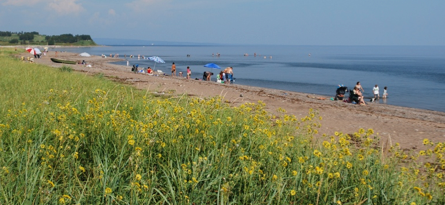 GPS coordinates :
48.106901
-66.133193
The Carleton-sur-Mer municipal beach is located in the heart of the Carleton area. It is very popular, due in particular to the presence of sand, sanitary facilities, its accessibility and the temperature of the water.
PLAGE DES GOÉLANDS DE MARIA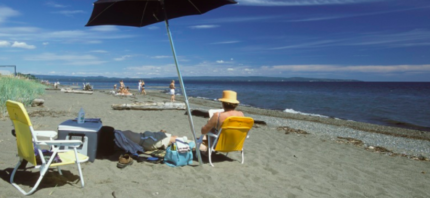 GPS coordinates :
48.164040
-65.998824
The municipal beach of Maria overlooks Chaleur Bay. Sanitary facilities, picnic tables and rest area are offered to visitors. A wooden walkway and a deck make it easy to access the beach.
CAPLAN'S BEACH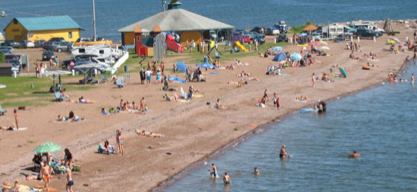 GPS coordinates :
48.114494
-65.735153
Pretty red sand beach on the edge of the Bay, at the mouth of the Caplan River. On the beach you will find sanitary facilities, a large picnic area, children's play modules and sea kayak rentals.
BEACH HENDERSON (NEW RICHMOND)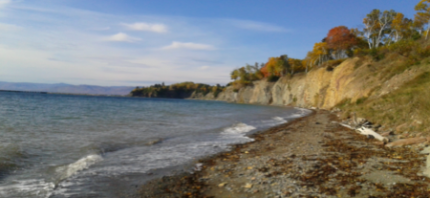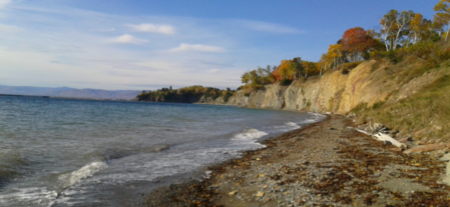 GPS coordinates :
48.125263
-65.815195
Located in the Black Capes of New Richmond, discover pebbles, agates, shells and fossils that cover the beach and explore, by snorkel, starfish and other underwater discoveries. Lifeguard surveillance if offered during the summer.